Dear Municipality,

The MFMA Budget Circulars No. 98 and 99 that was issued on 6 December 2019 and 6 March 2020 respectively refer to as well as the Government Gazette No. 43147 issued by the Minister of COGTA on 25 March 2020.

As South Africa is instructed to enter into a complete lockdown on 26 March 2020 Midnight, there is still a requirement per the Government Gazette Page 10 point 6.7.2. (d) for Municipalities to comply with the 20/21 MTREF in accordance with the MBRR and consider and adopt their budgets.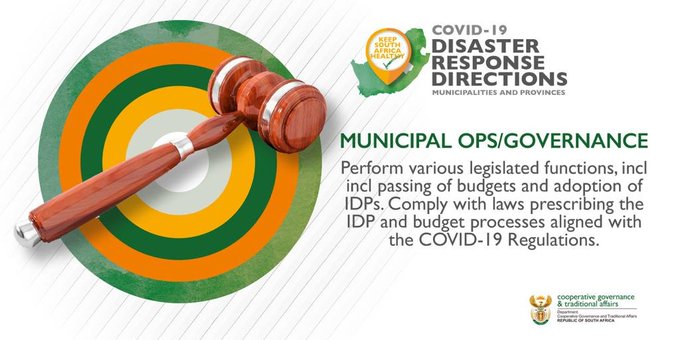 This indicates that the 20/21 Tabled Budget should still be considered, adopted and submitted to Treasury by 31 March 2020. Municipalities are encouraged to make appropriate alternative arrangements for council meetings, where more than 100 persons need to be present, to proceed by allowing groups of less than 100 persons to cast their vote or allow viewing of proceedings from different venues.

National Treasury confirmed the linking of A1 Schedule Budget Tables SA30 and A7, the Cash Flow Statement and supporting annexure, which has been updated and circulated to all Provincial Treasuries and Municipalities. The communication from National Treasury informed that the Municipalities will be allowed to submit their Tabled 2020/21 MTREF budgets without linking the cash flow budget tables to the chart, but linking must be adhered to when the Final 2020/21 MTREF budget is presented to Council for adoption later this year.

The verification of the Tabled 20/21 A-Schedule and TABB data strings will, therefore, be limited to tables A2, A4, A5, A6 and A9 as the previous linking of the Cash Flow Statement table A7 will result in differences. The verification will only include table A7 during the Final 20/21 A-Schedule and ORGB data strings.

If you have any questions or require assistance, please contact us via your Service Delivery Manager (SDM) and we will respond as soon as possible.

More information from CoGTA on other areas.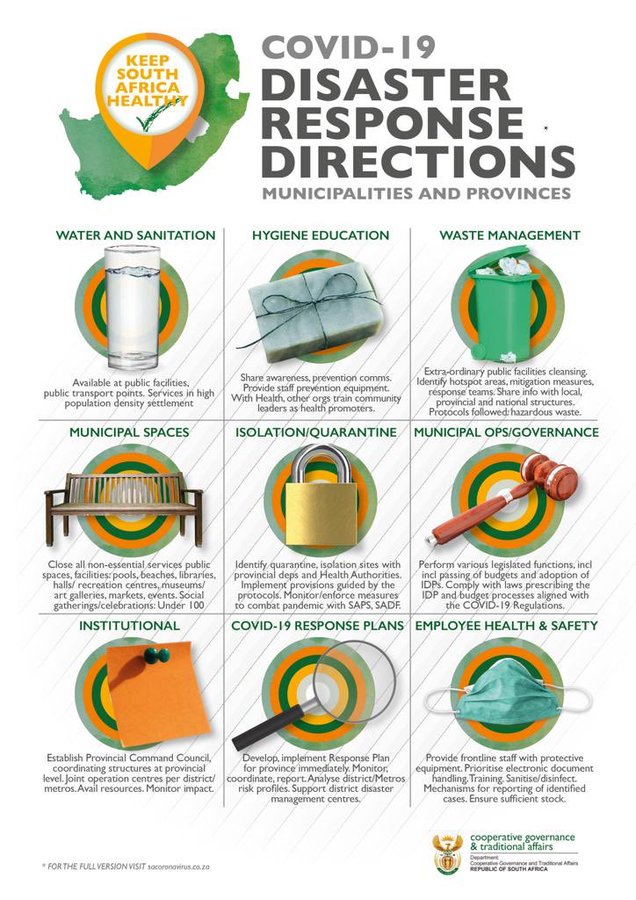 Kind Regards,
Munsoft Team